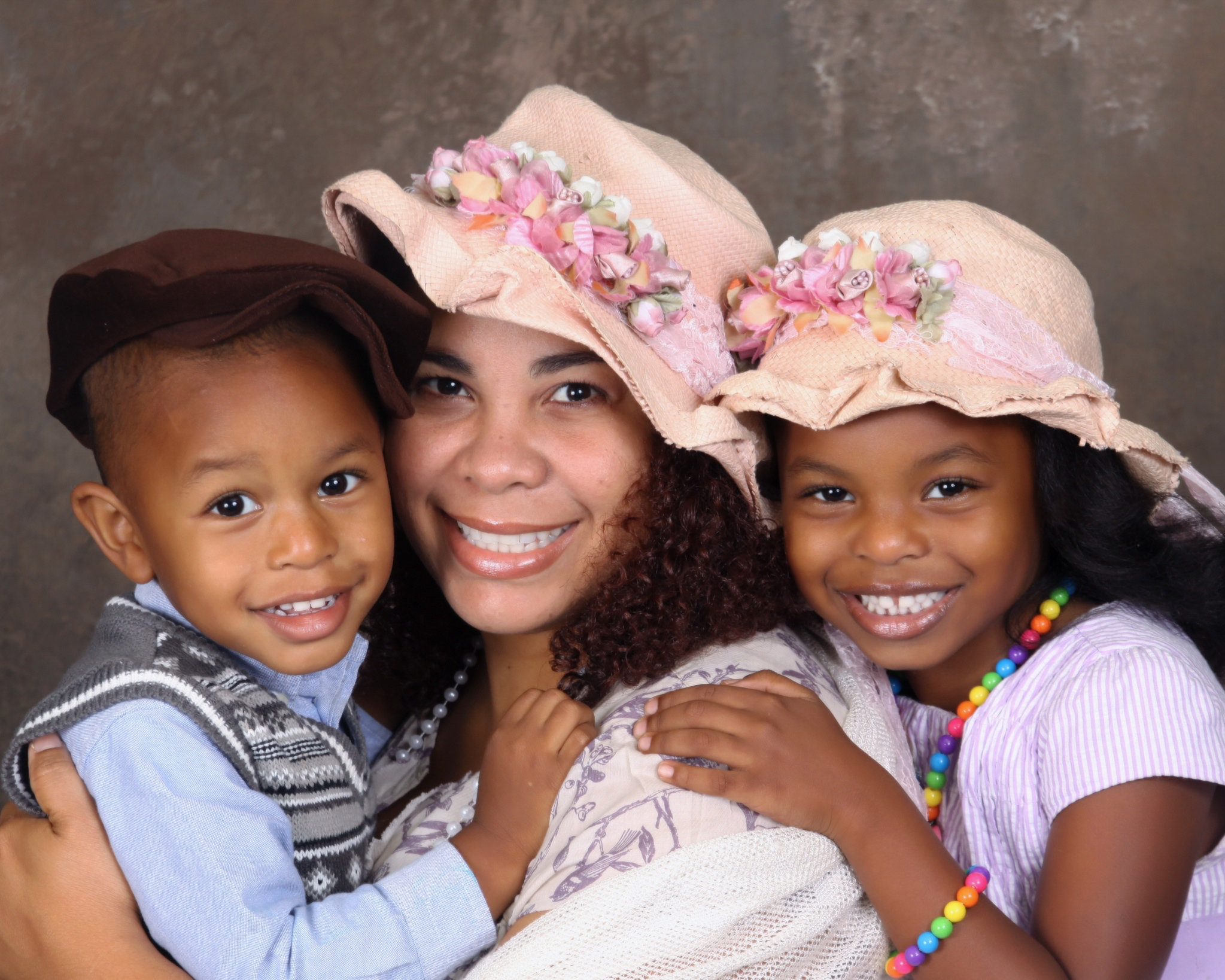 Through darkened forests of thorn-filled trees,
And unconquered oceans and rough seas,
I'd fight a swarm of African bees
While ill
To protect them.
Across sun-baked deserts and waterless streams,
No matter how dangerous it seems;
I'll battle their nightmares so that their dreams
May be fulfilled;
To protect them.
During first loves and broken hearts,
After failures and false starts,
Within the book of life's most challenging parts
I'll remain thrilled
To protect them.
Between jobs or financial woes,
Against attacks by friends or foes
And life's unforgiving blows,
I'll move anvils
To protect them.
Across space and through time,
Even as reason abandons rhyme —
Accosted by an aging mind,
I'll maintain my will
To protect them.
And after life makes its request
For the final breath from my chest,
I'll be in peace as I'm laid to rest
And through memories still
Protect them.
---
Pictured: Myles, Yngris and Myla Gumbs